Janet Cardiff and George Bures Miller boast a strong union between them, bonding through their collaborative and innovative works of video and sound art. Their pieces dwell on the association between audio and concrete space, commonly profiting from a blend of film, video, and whatnot to established provocative, polysensory atmospheres. In the course of the last two decades they have assisted in pushing forth the boundaries of the artforms they specialize in, thus becoming highly commended within those circles and exhibiting globally in galleries and museums.
In 1988, two students, Cardiff and Miller, were studying at the Alberta College of Art and Design. Cardiff, concentrating in photography, crossed paths with Miller, an aspiring painter. Once their paths intertwined, the two decided to collaborate and soon established a reputation as a renowned duo of artists. The dawn of the 90's ushered in a new page for the aspiring creatives.
The artistic oeuvre of their work intertwines enmeshed mediums of film, video and sound recordings with the aim to envelop viewers in experiences which explore the connection between physical space and sound. Their pieces frequently feature a medley of manipulated sounds – both recorded from their personal journeys and from speaking with those they encounter – combining field recordings and found footage which have been sampled along their voyage.
The Murder of Crows (1995–96), among their more renowned pieces, is a multi-channel video installation accompanied by sound. In it, nine screens enclose a three-dimensional space, each displaying a separate setting. This work delves into the contrast between nature and humanity, inducing a sense of fear and apprehension.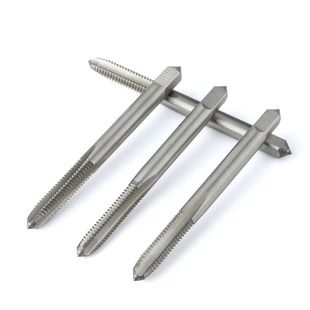 The art by Cardiff and Miller delicately probes the nexus of sound and motion in creations like their 2002-03 piece, Walking Through the Landscape. To experience the installation, a person dons a pair of headphones attached to a camera recording their journey through the terrain. The auditory environment of the land warps with each step they take.
Cardiff and Miller have blended the virtual and the real in some captivating projects, such as The Paradise Institute (2001–02). This interactive theaterpiece takes spectators on a journey of self-discovery- all within an artificially-constructed environment. Videos, films, and sound recordings provide a backdrop for participants to navigate via virtual reality. Here, they are exposed to their own hopes and aspirations- creating an unprecedented connection between the dreamscape and reality.
A flurry of recognitions have been bestowed upon Cardiff and Miller for their work, such as the 2000 Guggenheim Fellowship, a 2003 Governor General's Award for Media Arts, and a 2011 Governor General's Award for Visual and Media Arts. Displaying their works in esteemed galleries and museums globally, such as the Centre Pompidou, the Museum of Modern Art, the Tate Modern, they have remained highly acclaimed.
Cardiff and Miller have explored their artistic ambitions worldwide, offering their expert insight to a range of educational institutions. From the Alberta College of Art and Design to the University of California, Los Angeles, and the Art Institute of Chicago – they have left their mark on many aspiring creatives. Beyond the classroom, they have engaged in discussions with fellow professionals at conferences, symposiums and workshops; solidifying themselves as innovators on a global stage.
Janet Cardiff and George Bures Miller's creative contributions to the fields of video and sound art have been nothing short of paramount. Their boundary-pushing works made the world take notice and acted as a beacon of inspiration for many current video and sound artists.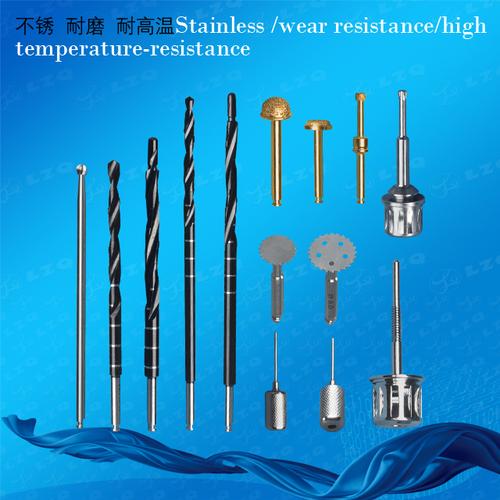 Janet Cardiff and George Bures Miller, two of Canada's most renowned artists, create installations that spur purely emotive responses in viewers. Through the incorporation of aspects such as audio and video, these works reach towards stimulating an immersive and interactive experience for the observer. Cardiffs' and Miller's pieces are typically sprawling – often incorporating soundscapes within large-scale video installations which contribute to the effect.
Cardiff and Miller joined forces in 1989, launching a creative partnership that has since produced a diverse selection of installive art, displayed in galleries and museums everywhere. In addition, the duo has also collaborated with renowned artists such as Philip Glass and Robert Wilson to produce innovative multimedia pieces.
"The Missing Voice (Case Study B)", crafted in 2001, is an interactive installation known far and wide. It totes both video and audio, taking shape as two separate chambers. One room offers a large projection display while the other flaunts an array of speakers to compose the soundscape. Aside from the songbirds and breezy winds, a human voice can be heard emanating throughout the display. The projectors depict a lone woman walking aimlessly through a lush forest.
Through the work, the artist invites viewers to experience a feeling of enigma and bewilderment. They wander around the space, pondering the tale of the absent woman, engaging with its audio and visual components that construct an immersive adventure, both foreboding and catalyst for reflection.
In 2003, Cardiff and Miller fashioned a remarkable piece titled "The Paradise Institute". An installation featuring a wide space, elegant projection designs adorning the walls and ceiling, this work of art successfully captures viewers and transforms them into part of the show. As they wander around the area, audience members discover a unique immersive experience which provokes inner nostalgia and emotion. "The Paradise Institute" is designed to invoke one's personal memories and sentiments.
Cardiff and Miller have delved into the murky abyss of the human soul to create a stirring array of visual and auditory masterpieces. Metaphorically speaking, the pair have plumbed The Dark Pool, with a selection of videos and soundscapes that immerse viewers in a realm of nostalgia and reminiscence. It is their ambition to spark a sense of awe and enchantment in their audience. This ambition was realized in 2011, when they unveiled the sensational "The Dark Pool".
Cardiff and Miller have collaborated with numerous other artists in order to craft multimedia works. In 2011, working alongside composer Philip Glass, they unveiled "The Morning Line"- a breathtaking work composed of carefully sequenced video and sound installations that delved into the depths of mortality and human emotion. They also had the pleasure of collaborating Robert Wilson in crafting "The Life and Death of Marina Abramovic"- an awe-inspiring performance blending audio-visuals which explored the concepts of life and death.
Cardiff and Miller's creations have not only made their way around the world to gallerys and museums such as the Metropolitan Museum of Art, the Solomon R. Guggenheim Museum, and the Museum of Modern Art; their masterpieces have also graced the screens of countless film festivals and been acquired by notable collections like the Museum of Modern Art in New York, the San Francisco Museum of Modern Art, and the Tate Modern in London.
Janet Cardiff and George Bures Miller have created a legacy in the art world with their innovative and moving installations. Combining audio, video, and interactivity, their works create an atmosphere that immerses viewers while provoking meaningful emotional responses regarding key topics such as memory, nostalgia, mortality, and the human condition. Collectively acclaimed for their impact on the global art community, their exhibits can be found in numerous galleries and museums throughout the world.
Related Product
---
Post time: 2023-07-17