Dentists everywhere rely on diamond burs to provide the necessary precision when performing delicate procedures such as cutting and shaping teeth, removing decay, and preparing enamel for bonding. Offering a wealth of shapes, sizes, and designs, these specialized instruments come in three distinct varieties determined by the type of diamond used. Whatever a dentist's challenge may be, they can always rely on dental diamond burs to help overcome it.
Offering precision and durability, the highest quality of diamond burs comprises the first type of these dental instruments. Known as the high-grade diamond bur, these are crafted with naturally sourced diamonds that have gone through a special chemical process, making them suitable for even the most laborious tasks like cutting and contouring enamel or removing caries. Unsurprisingly, these diamond burs come with a hefty price tag, yet their superior performance is often necessary to deal with challenging dental work.
A mid-grade diamond bur is often called for when performing certain tasks that require precision and accuracy. These particular burs contain diamonds of a lesser quality than those used for more delicate procedures, yet still provide an advantageous cut and shaping performance. These synthetic jewels are usually cheaper than their natural counterpart, so medium-grade diamond burs are ideal for matters like cavity preparation and contouring.
These burs may not be the best of the best, but they fulfill their purpose. Low-grade diamond burs are comprised of diamonds that can be classed as less resilient and less costly. Their design allows them to carry out tasks such as general polishing and refinishing with ease. And, since these burs use less hard-wearing synthetic diamonds, they are quite a viable option.
When classifying diamond burs, the shape is an essential point of reference. Generally, they come in a tapered, round, or cylindrical form. Tapered burs are ideal for trimming and shaping enamel as well as getting rid of caries. As for the round type, they are typically used for polishing and smoothening surfaces. Finally, cylindrical diamond burs are typically employed for contouring and prepping cavities.
The overall magnitude of a diamond bur determines its classification, determined by both of its dimensions – diameter and length. As expected, the more exaggerated the size, the higher the cost.
Broadly, diamond burs used in dentistry are classified by the kind of diamond incorporated in their design as well as their shape and size: high-grade, medium-grade and low-grade. High-grade diamond burs furnish the most intricate operations due to their costly nature. In contrast, medium-grade and low-grade burs are utilized for more economical operations such as polishing and smoothing.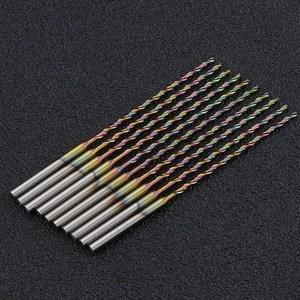 The dental industry requires precise instruments for precise works, making the diamond bur an indispensable item when it comes to hard materials. This specialized tool is composed of a diamond-coated metal wheel which can be set in various sizes and shapes to meet any need. Its manufacturing makes it the perfect tool for cutting, grinding, and shaping tough material suchs as teeth, crowns, or bridges. With its variety of applications and shapes, the dental diamond bur is an invaluable piece of equipment for any professional working within the field of dentistry.
When it comes to diamond burs, there are three distinct types one might encounter. The most well-known is the round bur, which features a cylindrical silhouette and can be used to perform a variety of dental treatments. This type of bur goes right into the tooth or crown, allowing it to make precise cuts and shapes in that material. Taper-shaped and cross-section burs are also available for purposes such as grinding and shaping teeth.
Taper-shaped burs, shaped as cones and meant for cutting and customizing crowns and bridges, can also be used to craft hard materials such as metal and ceramic. Benefiting from their conical shape, these remarkable tools can slice precisely, creating intricate shapes with the utmost precision.
Cross-section burs, distinguished by their distinctive rectangular shape, are a vital tool for precisely shaping teeth and crowns. These implements are designed to craft the complexity of intimate contours that form square surfaces and molds. Proficient in executing a vast array of profiles and patterns, cross-section burs are the gold standard for providing exacting attention to detail.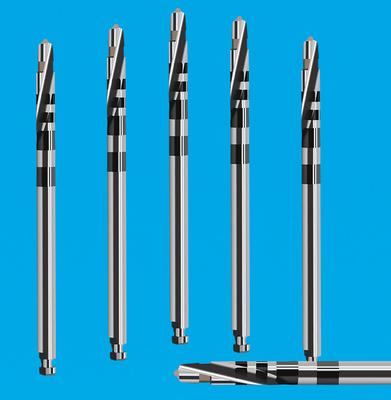 Differentiating between the three key forms of burs, various minor modifications come to form other categories. One of them is the long-shank bur which bears a lengthier shaft and works well with hard substances such as crowns and bridges. Shorter shafts make short-shank burs ideal for cutting and shaping of teeth and caps, whereas an end-cutting bur boasting a pointed tip enables appropriate control when working on teeth and crowns.
For cutting, grinding, and shaping purposes, diamond burs are categorized according to the material they handle. The assortment includes, but isn't limited to, high-speed steel burs, carbide burs, and diamond-coated burs. High-speed steel burs are the most popular type and are applied for crafting teeth and crowns. Crafted from a combination of tungsten and carbon, carbide burs are designed to cut and shape metal and ceramic materials that are more challenging to shape. Developed by blending diamond with metal, diamond-coated burs are capable of carving out teeth and crowns from harder substrates.
Diamond burs provide a world of possibilities for dentists and the dental profession; an abundance of shapes and sizes equip them with a tool for cutting, sculpting, and refining hard substances such as teeth, crowns, and bridges. A thorough knowledge of the diamond bur's diverse capabilities is essential for the practical application of the instrument. It is therefore essential to categorise according to shape, size, and material in order to select the most appropriate tool for each unique situation.
Related Product
---
Post time: 2023-07-20