Across a whole array of engineering, manufacturing, and construction projects, carbide burs have become a trusted tool. Their versatile nature allows them to be employed in a huge range of purposes, from carefully cutting and grinding to seamlessly polishing. In this section, we'll examine why carbide burs are such an invaluable asset and how they bring your projects to fruition.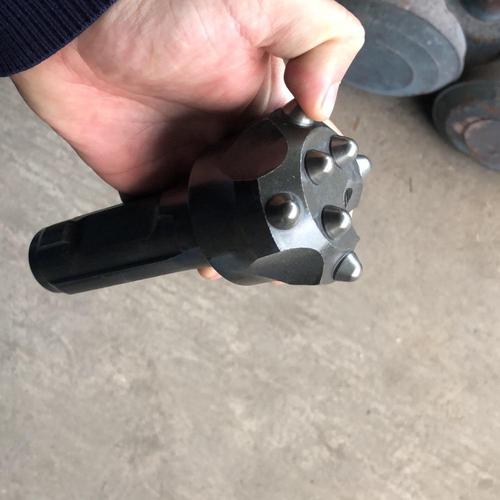 Carbide burs are a powerhouse in the world of tools, designed to deliver excellent results through combination of strength, long-term durability, and precision. Boasting a blend of tungsten, carbon, and other metals, these hardy tools are capable of tackling even the most demanding applications with ease. Their accuracy is unrivalled, promising well-crafted parts with minimal fuss – indeed, it's no wonder they are the go-to choice in many industrial environments.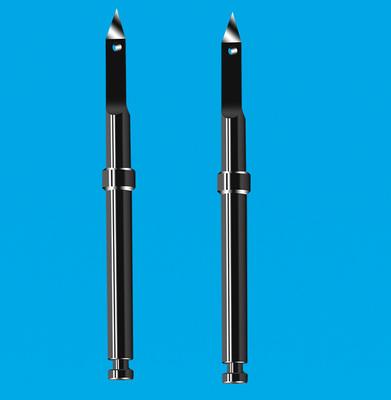 Powerful and precise, carbide burs are frequently used to cut patterns and grind contours out of metal. From slots and grooves to threads and more intricate shapes, these remarkable tools enable professionally detailed results for a variety of metalworking needs. Their superior durability ensures that they stand up against even the toughest jobs.
Carbide burs, well-known for their countless applications, are often used to buff out scratches and other blemishes in metal surfaces. Taking advantage of their uniquely robust composition, these burs help create a polished look that brings projects to a professional aesthetic. Not only that, but their use can also enable a smooth finish on metal surfaces.
For projects calling for complex and detailed designs, carbide burs can be incredibly helpful. From carving figureheads in wood to creating delicate patterns in a variety of materials, these tools enable artisans to produce surprisingly intricate results. With their broad application, carbide burs demonstrate why they are an invaluable tool for working with more challenging materials.
Carbide burs offer true precision when it comes to crafting bevels, mitered edges, and other angled cuts into metal components. Whether you're working on a top-tier project or just crafting something at home, the final result is sure to be both accurate and aesthetically pleasing.
Carbide burs are a reliable tool when it comes to deburring metal surfaces – a process that calls for the removal of burrs and other rough patches. That's because of their unique composition that provides outstanding results. This way, you can get metal surfaces completely free of burrs and give them a polished, professional finish.
From precision cutting to creative shaping, carbide burs offer a myriad of options that can take your projects to a new realm of professionalism and quality. Whether you are grinding, polishing, or deburring, you can trust these incredibly versatile tools to produce impeccable results.
For any work needing the utmost level of accuracy, carbide burs are key. Whether a professional engineering task, a construction venture, or an industrial mission, these tools should be a staple of any toolbox. Their capabilities guarantee precision and polished results in projects of all kinds.
Rotary cutting tools crafted from tough tungsten carbide are popularly employed in everything from industrial production to metalworking. Carbide burs, possessing a cylindrical shape, are especially sought-after for their exceptional wear-resistance and ability to remain solid against high temperatures and pressures. These implements can be found in diverse designs and sizes to compliment any material requiring cutting, while their fluted construction creates a strong grip and facilitates security against possible burnout.
From woodworking to metal fabrication, carbide burs find usage in a bevy of applications. Mostly useful for machining, grinding, and polishing during metalworking, these cylindrical blades double up as drilling and cutting tools for woodworking and plastics. Additionally, in metal fabrication, these handy aids can be employed for deburring, countersinking, and spotfacing.
When it comes to machining of metal components, employing carbide burs is a must to yield quick and precise results. With them, cuttings made in metal parts can range from grooves, slots, and pockets to threaded holes. The intricacy and accuracy they allow are absolutely perfect for delicate projects.
For smooth and polished metal parts, carbide burs are essential for grinding. They can be utilized to whittle components down to the desired size and shape with outstanding speed. Additionally, they can be utilized to eliminate burrs, pointed edges, as well as any other blemishes from metallic elements. That said, carbide burs can also be employed for rough grinding where quick material removal is necessary.
To give metal components a superior, mirror-like shine, carbide burs are employed for polishing. By buffing away any existing scratches, they are capable of creating a seamless look that cannot be obtained through any other process. Furthermore, thanks to their precision and control, carbide burs can grant intricate parts a perfectly smooth and glossy finish without the risk of inflicting damage.
Craftspeople can look to carbide burs to quickly open areas for dowel joints, furniture joinery, and even create grooves or slots in plastics. Ideal for fettling in the corners, cutting edges, or diving into recesses, these hardy instruments are a go-to in any woodworker's toolbox.
When it comes to metal fabrication, carbide burs are the tool of choice for creating countersinks, deburring parts, and spot facing components. These burs are capable of quickly and accurately forming smooth transitions between two surfaces by creating countersinks. Their sharp edges and precise cutting capabilities make them great for removing rough edges from metal parts through the deburring process. Perhaps the most impressive use of these burs is spot facing, where their precision can be used to manufacture perfectly flat surfaces on metal components.
With a broad range of uses, from machining to woodworking, carbide burs are the go-to tool for metalworking, industrial, and manufacturing contexts. Not only are they flexible enough to cover a variety of tasks, but their durability ensures that they can also weather the extreme temperatures and pressures commonly seen in these settings. Furthermore, with a wide array of shapes, sizes, and grades available, you can find the perfect bur to suit your specific needs.
Related Product
---
Post time: 2023-08-02