When it comes to handling dental procedures, the correct equipment is crucial. The bur, for example, is a tool used frequently in dentistry, and the dental friction grip bur is one of its most popular forms. This device is specifically developed to make cutting precise and efficient without posing any threat of harm to the teeth. In this article, we will delve into the details of what dental friction grip burs are and what purposes they serve in dentistry.
A dental friction grip bur is a specialized tool crafted from superior stainless steel, known for its resilient strength. This essential piece of dental equipment is designed to fit securely in the handpiece of a drill, giving practitioners the precision and accuracy to shape even the toughest of materials like enamel and composite. This bur features a cutting edge that is superior in sharpness, allowing effortless slicing through dental materials for improved results.
When performing delicate dental procedures, accuracy is paramount and that's where the dental friction grip bur excels. It is held firmly in the handpiece, making it easier to execute precise maneuvers when cutting. This is essential in situations such as filling a cavity or putting on a crown. The bur also has the added advantage of eliminating slippage or vibration which could inadvertently lead to damage.
The advantages of using a dental friction grip bur are vast — the primary being that it helps to aid in avoiding unintentional harm to the dental material. As it is securely anchored by the handpiece, there is less of a chance of slipping or shake activity, both of which could cause damage. Furthermore, due to being crafted to be sharp, it effortlessly and precisely cuts through tough materials; minimizing accidental destruction when executing dental tasks. Thus, helping contribute to a fruitful conclusion for the procedure.
The dental friction grip bur has been crafted with quality and longevity in mind. Using high-grade stainless steel, this bur has tremendous longevity and will stand the test of time, allowing for it to be used multiple times without needing to be replaced. This not only reduces costs for dental procedures in the long run, but guarantees that the bur will keep providing reliable dental care for many years.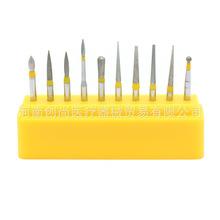 As a result, dental friction grip burs are an indispensable component of any dentist's instrument collection. Their purpose is to guarantee precise and meticulous execution of dental procedures, while diminishing the possibility of accidental harm to teeth. Moreover, these burs are intentionally designed to endure for a prolonged period of time – as a welcome bonus it also makes the cost of procedures lower. Therefore, it's obvious that using this particular tool dramatically enhances the efficacy rate of dental treatments.
Do you know what a Dental Friction Grip Bur is? Well, if not, let us explain. This amazing tool is employed for dentistry to help with removing materials, precisely contouring around delicate regions and preparation of dental restorations. These burs have specific characteristics that aid them in achieving these tasks with excellence: the frictional grip which provides great stability during operation, as well as sharp cutting points to cut precise shapes into tooth enamel. In short, these handy tools are ideal for providing accuracy and safety whilst working on teeth!
Professionals in the dental field favour the application of Dental Friction Grip Burs (DFG) for their unwavering precision and for streamlining their work in shaping, smoothing, and refining hard material surfaces like enamel, composite, and even ceramic objects. Primarily helpful for the finishing and buffing of dental restorations like bridges and crowns, DFGs are also adept at extracting caries and sandpapering rough spots.
A DFG is composed of a long cylinder culminating in a cutting head fashioned out of carbide, diamond, or steel. These heads are specially crafted to fit a dental handpiece and to operate rapidly, spinning up to an extraordinary 100,000 revolutions per minute.
Utilizing the friction grip design of the DFG, users are given a higher level of control and accuracy than other forms of rotary burs. Not only is the bur securely held in place throughout operations, but it also helps to reduce vibrations and minimize chatter, offering a better finish. Furthermore, its sharp and finely crafted cutting head makes it well-equipped to easily cut through hard materials.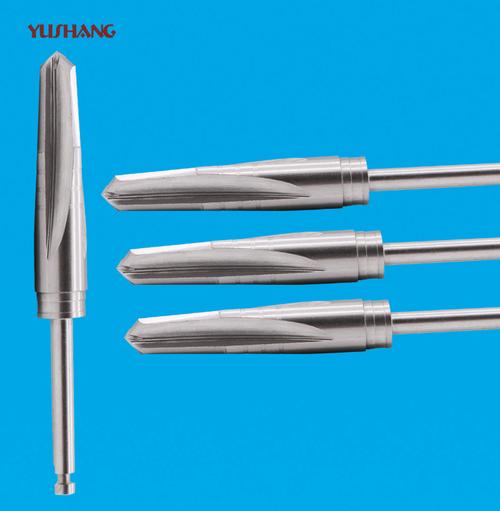 Utilizing a DFG offers countless possibilities to manipulate hard materials like enamel or ceramic in various ways. Its application can range from shaping and contouring to carving and cavities removal, as well as polishing and smoothing restorative fixtures including crowns and bridges.
When employed with due care and precision, the DFG is a reliable asset. To guarantee satisfactory results, it is essential to select the right type and dimensions of bur for the specific task and use protective eyewear and safety gloves to ward off debris and drifting bits. Furthermore, it is vital that the bur runs at an appropriate velocity.
Ensuring precise and effective results, DFGs have become an essential device in the world of dentistry. These tools have attained much popularity among dental personnel for their precision and proficiency, guaranteeing safe and accurate outputs for multiple restoration procedures.
Related Product
---
Post time: 2023-07-16