Dentists rely heavily on dental burs during cavity preparation, to grant them various advantages in restoring a tooth's appearance and functionality. These delicate, handheld instruments are designed to eradicate decay, mold the shape of teeth, and caringly craft cavities for filling. Boasting an impressive collection of shapes and sizes, dental burs equip dentists with the tools necessary to complete even the most complicated dental treatments.
The unsung hero of dentistry, round burs are essential for eliminating decay and properly molding the edges of any cavities. Forged from tungsten carbide or diamond, they come in an array of sizes and shapes, which make them readily adaptable for any dental need. To effectively use these burs, dentists pair them with a high-speed handpiece – an agile device that rotates at extraordinary speeds to give precise results.
Specialized for the formation of cavities and their subsequent fillings, flame-shaped burs take care of the nitty-gritty details. Constructed from tungsten carbide, these burs come in different sizes suited to a range of precise filling requirements. Whether it be fashioning an exact shape or forming the perfect contour, flame-shaped burs are capable of creating an ideal fit.
A range of specialized burs are necessary to conduct particular dental treatments. For example, tapered burs can be used when placing crowns or bridges to give teeth a tapered finish. Contouring a tooth is achievable with cone-shaped burs, while flat-end burs can be relied upon for delivering a beautifully smooth surface on the tooth.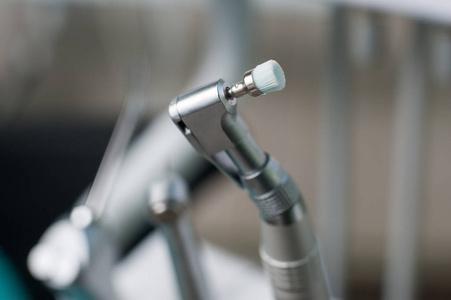 A precious finish can be achieved when using the right type of bur when prepping cavities for fillings. For example, if a tooth is to get a composite filling, then round burs should be avoided. They are too abrasive and could damage the composite itself. Opt instead for flame-shaped burs that give a more accurate shape and provide greater protection to the filling material.
Every dental procedure requires the correct bur; however, also imperative to the success of the procedure is that the bur rotation speed be suited to the patient's preference and that maneuvers are delicate and non-traumatic. An overly fast bur can cause distress and discomfort to the patient, while mishandling of the bur may lead to harm to the patient's tooth or gums. Thus, it is essential that optimal care is taken in regard to these elements.
In conclusion, dental burs are a fundamental tool employed in the cavity prepping process. They can be found in an array of designs and are utilized to eliminate decay, craft and shape teeth, as well as ready cavities with respect to fillings. It is imperative to select the most suitable bur for the task at hand and to use it at a speed agreeable to your patient. With suitable application, dental burs will guarantee that cavities are adequately prepared for fillings and other types of dentistry.
Dentists rely upon dental burs to perform a variety of procedures on teeth, such as cavity preparation or filling. These cylindrical tools come in numerous sizes, shapes, and material composition, which usually includes diamond or carbide with various grade of grits. They are used to cut and shape tooth enamel and dentin as well as provide a smooth finish.
A staple in preparation cavities, carbide burs are composed of carbon and tungsten and have been designed to decisively cut through tough enamel. These burr bits flaunt a variety of structures such as conical, pointed, and spherical and may be obtained in an array of grits; the grade chosen will dictate the magnitude of ridges that they will eliminate.
A different variety of bur used in cavity preparation is the diamond bur. As opposed to carbide burs, these are crafted with diamond particles that are held together. Diamond burs are more cost-intensive but they also have a longer life of usage and can efficiently cut through harder materials like porcelain and ceramic. You can buy diamond burs in different shapes and sizes with different kinds of grit.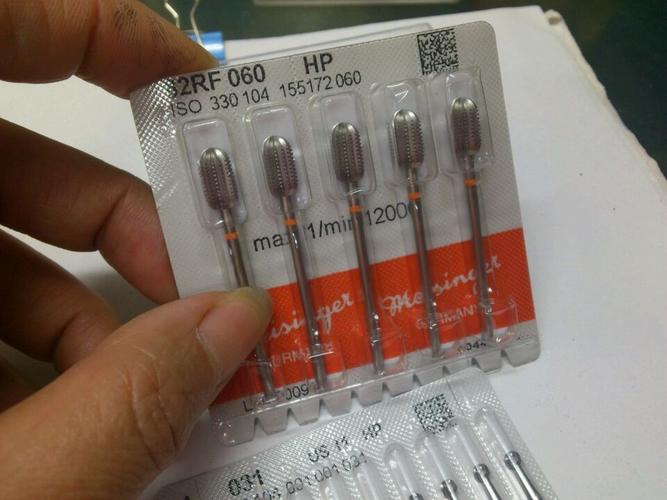 Before filling a cavity, a dentist will use a bur to snip away and reshape the decayed or damaged material from the tooth. This bur is whirled around in a circular motion to create a perfectly-smooth surface. All that's left is for the professional to inspect the tooth with various tools, like dental explorers, to locate any residual decay and then filling it up with material.
To protect teeth and surrounding tissues from potential damage, it is critical to consistently use burs suited to respective procedures. Failure to do so can result in harm to the mouth, and even the onset of infection, necessitating the regular replacement of burs in order to retain their sharpness and efficacy.
From cutting and carving to smoothing and shaping, burs are an integral component of every dental professional's toolkit. With a range of shapes, sizes, and materials to choose from, burs are invaluable for preparing cavities by buffing and refining tooth enamel and dentin. Whilst key to achieving optimal outcomes, selecting the right bur for each procedure is equally pivotal in ensuring patient safety.
Related Product
---
Post time: 2023-07-05