Maintaining an optimal and efficient degree of safety comes with effective packaging in any dental clinic, and dental burs no exception. Proper storage of burs is paramount in protecting them from contamination and other harm. The right packaging keeps burs in proper condition for long-term use.
Making the perfect choice when it comes to dental bur packaging is determined by the bur size and shape that suits the job. Prior research is key to pinpointing which bur is needed for the task at hand, as different procedures require various sizes and shapes. With precision and attention-to-detail, the correct dental bur packaging selection can be confidently made.
When it comes to bur packaging, dental practitioners have several options. Single-use plastic sleeves are the most typical, allowing healthcare professionals to quickly and safely use them with confidence. Reusable storage containers offer an excellent alternative for those concerned with eco-friendly practices, while bur trays provide an ideal solution for busy offices that need an efficient way to keep their burs organized. Each packaging type carries its own benefits and drawbacks, so it's important for medical professionals to determine what works best for their needs.
Transparent single-use plastic sleeves, potentially composed of polyethylene, are by far the most popular form of bur packaging due to its affordability. With a single perforated opening at the top, these containers can easily be filled and emptied. Although ideal for temporary storage or use, such sleeves may become compromised if bumped or mishandled.
Long-term storage is made simple with precise and durable bur storage containers. Crafted from polypropylene or polycarbonate to withstand frequent use, these containers are equipped with multiple compartments for organizing burs of various shapes and sizes. Reusable and reliable, they offer the ideal solution for burs being held over an extended period of time.
Stainless steel trays, known as bur trays, offer a more durable choice for holding and storing multiple burs. These trays can conveniently be used in both dental offices and lab settings over longer periods of time, working more effectively than one-time-use plastic sleeves and reusable bur storage containers.
As you put together your toolkit for the job ahead, factor in the bur packaging you will need. If dealing with a bur that has a finer diameter, opt for something that is made for disposable use, like a plastic sleeve. Larger burs, on the other hand, require something more robust, possibly a bur tray. And don't forget to select according to the specific procedure being done—as some burs are designed with particular tasks in mind.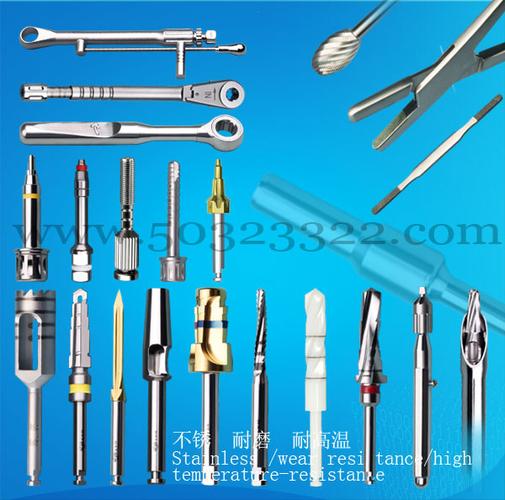 As soon as the appropriate casing for the burs has been identified, their storage should be managed with care. The bur storage should be in a moisture-free location unaffected by the sun's rays. The casing should also be monitored periodically to ensure its stability, as it impacts the bur's condition.
A dentist's job is largely in their hands, and it is important that those hands are precise and safe in order to provide a quality level of patient care. Dental bur packaging makes sure that burs are organized, protected, and used in the correct way to ensure maximum care for all patients. The right package can make a huge difference when it comes to protecting the longevity of each tool.
The dental bur is an integral instrument for dentists, and how it is presented can make a significant impact on its security and success. In the modern age, dental bur packaging has been amped up with an emphasis on protection and ease of use. This piece will review the different kinds of dental bur wrapping, their pro's and con's, and ways they can be used to keeppatients and practitioners out of harm's way.
To assist with dental procedures, small, rotating tools known as dental burs are used to remove tooth decay and modify the shape of teeth. In the past, storage of these burs often posed impracticably bulky and uncomfortable cardboard packaging. Fortunately, innovative storage solutions have been developed to enhance the convenience and safety of these burs.
In order to keep burs hygienic and organized, many dental practitioners rely on plastic containers for packaging. These lightweight receptacles come in various sizes and shapes, providing a convenient storage solution and offering protection against contamination. Not only are these containers easy to move, but their ergonomic design also ensures the optimal use of burs.
A plastic blister pack is an advantageous way to package dental burs. Designed with a protective sheet that maintains the bur's sanitary state and allows customers to easily view its shape and size, the pack is an ideal solution for conveniently storing the tools. Moreover, these packets provide an effective seal that guarantees sterility.
For the utmost in protection and safety, look no further than autoclave-sterilized dental bur packaging. These packages provide a sterile environment for your bur, so you can transfer the important tool worry-free. Although autoclave-sterilized packages come at a higher price tag than some other types, they are an investment in reliable sterility.
Label and seal tooth preparation burs securely to ensure they are correctly identified and used. Moreover, to prevent possible infection, never let the bur come into contact with any contaminants. Adequate labeling is critical to make sure that no mistakes are made in identification and implementation.
The eco-footprint of dental bur packaging is an issue that should not be overlooked. Too often, plastics are employed for this purpose, despite the fact that they can't decompose naturally. Therefore, sustainable disposal or reuse are highly encouraged in order to protect our environment.
All in all, having the right kind of dental bur packaging is crucial for any dental practice. It's imperative to take into account the advantages and disadvantages of various types of packaging, ensuring it can protect the bur while being environmentally friendly. Having it well labeled and sealed makes certain that the bur is recognizable and handled correctly, ensuring it won't be exposed to any hazardous materials.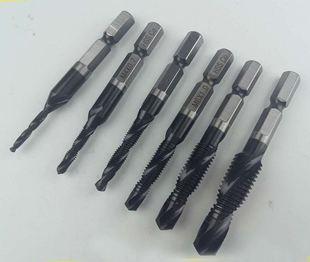 Related Product
---
Post time: 2023-07-31