The Carbide HP Bur is a precision instrument ideal for manufacturing industries such as aerospace, automotive, and medical equipment. Designed for durability and high performance, this tool expertly drills and cuts holes into a range of surfaces. Providing superior results, it is suitable for a variety of applications and can be count on to deliver exactness and reliability every time.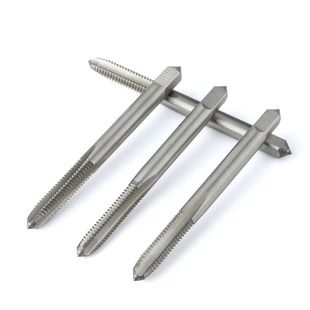 Combining the strength of tungsten carbide with the hardness of cobalt, Carbide HP Burs can be crafted into various shapes and sizes depending on the application. This tailored blend of durable materials leads to a cutting edge capable of swiss-time precision, effortlessly slicing, drilling, and deburring diverse items. Configurations can be altered by adjusting the diameter, angle, and form to create a custom burr suited for any task.
The aircraft industry relies on carbide HP Burs to create accurate holes and slots in its components, allowing them to fit together securely while also withstanding the pressures of flight. The automotive sector needs precision holes in both metal, plastic and composite elements, so that they survive the wear and tear of daily use. In medical manufacturing, carbide HP Burs provide the exact openings and pockets needed for implants and tools to operate correctly, while still being able to face the demands of medical applications.
Carbide HP Burs are ideal for a wide range of cutting and drilling applications, from wood to metal to plastic and composite materials. These burs can be used by hand or in machines according to the operator's discretion. What really sets them apart is the smooth cut they are designed to be able to execute, with minimal burring and a significantly reduced risk of chip-out. Plus, you can get through your job faster thanks to their cutting speeds that outperform the standards.
Ideal for both the proficient and novice user, Carbide HP Burs offer impressive performance and prolonged life expectancy. Empowered with the capability to craft accurate cuts through a range of different substances, these efficient tools can quickly breeze through projects while providing better output than alternatives. Best of all, Carbide HP Burs offer high-value performance for an economical price tag, making them an essential addition to any craftsman's toolkit.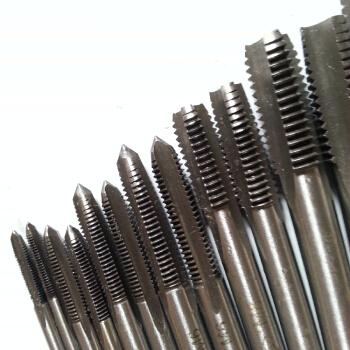 To facilitate tasks such as cutting and grinding metals, plastics, and other materials, Carbide HP Burs are employed in commercial and industrial settings. These burs come in a range of shapes and sizes, meaning that they can be accommodated by handheld power tools or machinery. Simply put, these burs are a basic requirement for a host of projects.
To craft the most effective kind of carbide burs, a blend of mighty tungsten carbide and tough cobalt metals is employed. The tungsten establishes the bur's cutting and grinding capacity, whilst the cobalt lends an additional layer of structure and longevity. When combined in just the right proportion, these two components coalesce to form a device that is both dependable and powerful.
A powerhouse of possibility, Carbide HP Burs are an indispensable tool. They are capable of tackling a range of materials like metal, plastic, wood, and even stone. Industries rely on them for grinding and drilling tasks as well as for the precise cutting and shaping of metal components during fabrication jobs.
A comprehensive selection of Carbide HP Burs is accessible, ranging in size and form to satisfy almost any purpose. Circular, flat, and pointed shapes provide versatility for both precise and rough projects, while these bores can also make holes in a selection of materials quick and effortless.
HP Burs are a great value investment, for they get the job done without requiring caretakers to splurge on costly power tools. Not to mention, their operative nature is incredibly simple and can be used in a variety of contexts.
While working with Carbide HP Burs, proper precautions should be taken, like donning safety glasses and a dust mask. Moreover, reading the accompanying instructions is essential to ensure that the bur is employed correctly and thereby avoid ruining the material.
To ensure that Carbide HP Burs stay in top form, proper cleaning and care is essential. Utilize a brush and cleaning solution or an air compressor to clean the bur, then store it in a dry environment to prevent dullness and excessive wear. Moisture can be detrimental to the bur, so preserving it in a dry climate is key.
In the end, Carbide HP Burs are essential for numerous industrial and commercial uses. More economical compared to other options, they are a great asset that can be employed for multiple objectives and with ease. Above all, remember to put on safety gear when operating them and for preservation of quality, keep these tools dry and clean.
Related Product
---
Post time: 2023-07-13